At Lakewood Transmission and Complete Auto Service, we perform a wide variety of auto repair services. We are a full-service auto repair shop, with the parts and tools necessary to complete your auto service or auto repair. Our certified technicians have the expertise to do it right the first time. Here are some of the services we offer.
Brake Inspection & Repair
Brake inspection, or getting a "brake check", is the most vital part of vehicle maintenance to ensure continued safety for the car, driver, passenger, and others on the road. Routine brake inspections are an easy way to minimize the potential for more costly repairs in the future, as well. Normally, you should get a full-service brake inspection every 10,000 miles or if you noticing any of the common warning signs, including: low brake fluid; brake light displays 'on'; or brake pedal goes down too far, pulsates, is very hard, or is too soft.
A visual brake inspection should be done regularly.
We perform full drum brake inspection AND Full Disc Brake Inspections!
Our full diagnostic inspection provides an intensive and thorough diagnosis of the entire brake system. It consists of performing computerized diagnostics by checking the master cylinder, calipers, expansion valve, all brake hoses, and brake booster.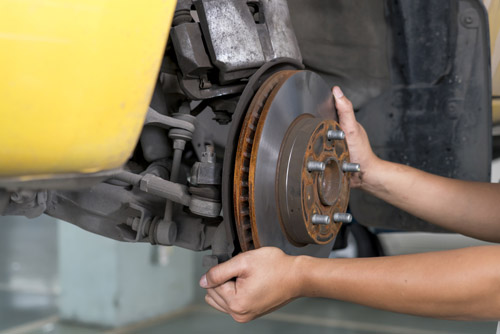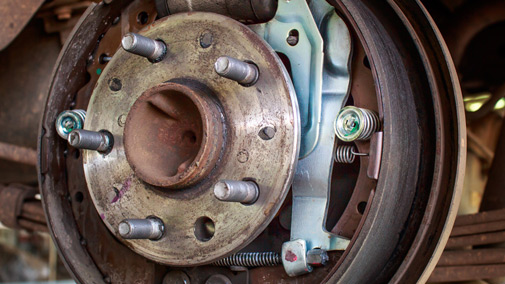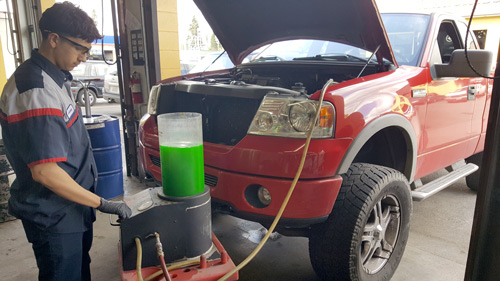 Cooling System Inspection & Flushing
Your vehicle's ability to properly heat and cool is important to the proper running of your vehicle. Therefore, regular cooling system inspection and flushing is vital. Cooling system inspections help prevent corrosion in your car's coolant system which can result in costly repairs. Proper maintenance of the coolant system contributes to longer engine life, prevents the cooling system from freezing in the winter, and motor oil from overheating. It also helps reduce corrosion and rust build up in engine.
Our cooling system inspection and flushing consists of:
Visual inspection of the complete system (for any coolant leaks, cracked or deteriorated hoses and worn belts)
Cooling System Inspection
Cooling system flush, pressure test and antifreeze replacement.
A well maintained and regularly inspected cooling system is key to keeping your car running stronger for longer
Know what service you need? Give us a call at 253-588-5000
The timing belt controls the camshafts in your engine, opening and closing valves at the right time for a smooth-running engine. Major damage to your car's engine may be caused if the timing belt fails, by causing the pistons to strike the valves while they are stuck open. Early signs of a possibly worn belt include:
Peeling, Cracking, Glazing, or Oiling
Frays or Frayed Edges, Missing Ribs and Splits
Engine Squeaks and Squeals
Engine Overheats
Belt life varies from car to car, so you need to consult the vehicle manual to find the original equipment manufacturers' recommended replacement interval.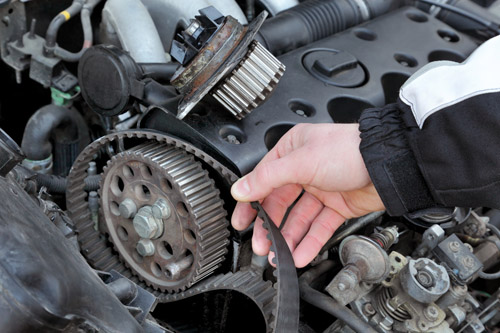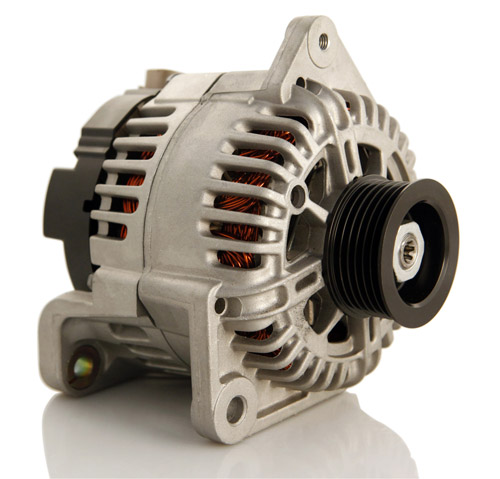 Charging System Inspection & Repair
While your car is running, the charging system keeps a charge in your battery and provides power for the radio, lights, and other electrical items. If your charging system stops working, your car's battery would soon be out of power, leaving your car with a dead battery.
When we inspect your charging system, we have the equipment to test your car's electrical system and the expertise to understand the results. This prevents you from wasting money on replacing unneeded parts. No matter what your auto repair and service needs, Lakewood Transmission and Complete Auto Service has the expertise to do it right and get you back on the road as soon as possible.
Our staff has been taking care of lifelong customers for a combined 200 years! We'll find a solution for any need if you just give us a call at 253-588-5000. You can also click here to get a hold of us online.